In Europe, Hedayat was exposed to world literature, especially European literature, and read the works of Kafka, Poe, and Dostoevski. In his solitude, he became extremely self-conscious and devoted a great deal of his time to the problem of life and death. He studied the works of Rainer Maria Rilke and was impressed by Rilke's adoration of death so immensely that he wrote his own commentary on Death in 1927. He even tried to commit suicide in the same year by drowning himself in the river Marne, but he was rescued. He wrote collections of short stories and a novella, The Blind Owl, which is regarded as Hedayat's masterpiece and has been translated in many languages. It took him almost a decade to prepare this novella which he finally published in 1937 in India. It could not be published inside Iran until 1941.
Most of Hedayat's works, especially the ones that he wrote in the 1940s, are realistic works. However, Hedayat was fundamentally a romanticist, irresistibly drawn to death and fascinated by the glories of the past. He was preoccupied with social and ethical concerns and wrote collections of short stories – each one around a central theme. He examined the themes of justice, trust, change, and determinism in the stories which he wrote primarily in the late 1920s and 1930s. Denial of justice was a concern of such importance that he wrote a commentary on the translation of Kafka's In the Penal Colony, entitled the Message of Kafka. This is the most representative piece of Hedayat's scholarly writing in which he uses simple syntax and discusses a very difficult and complex issue – man's role in the cosmos – with literary skill and philosophical understanding. His preoccupation with Justice also influenced his choice of works to translate, for example Jean Paul Sartre's The Wall and Kafka's Before the Law.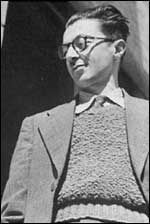 Another theme which attracted Hedayat was the status of women in a male-dominated, traditional society like Iran. The best example how he deals with this theme is a short story entitled Story With A Moral, which was written in the form of Hekayat, and deserves full attention and needs to be analyzed for structure, theme, and symbolism in order to show Hedayat's skill in making use of symbolism and examining complex social and political themes.
Hedayat's language is both literary and scholarly. In addition to his novella and short stories, he was the first person to conduct serious and methodical research on the folklore of Iran. He also studied the ancient Iranian languages and wrote essays about archaeology, anthropology and linguistics. Satire was also Hedayat's language. In his fiction, he criticizes the social and political problems of his society – criticism which is very often expressed in satirical form.
Hedayat gradually improved his writing skill and developed a talent for philosophical, social, and eventually political themes. His career reached its peak in the late 1930s when he finished preparing his novella. However, in the 1940s it was obvious that he could not produce anything substantial. He became increasingly frustrated to the point that abusive criticism replaced artistic criticism in his works. His inability to create the literary works that his public expected drove him deeper into depression. He finally decided to leave Iran and go back to Paris, where he had started his career. However, postwar Paris was not the Paris he had experienced in the 1920s.
He made his last decision. He attempted suicide again; this time he succeeded, on April 4, 1951. At the time of his death, he had become recognized as the foremost modern prose author of Iran.

List of Hedayat's works:
1930- Zindeh be-gour (Buried Alive). A collection of 8 short stories.
1931- Sayeh-ye Moghol (Mongol Shadow)
1932- Seh qatreh khoon (Three Drops of Blood)
1933- Sayeh Rushan (Chiaroscuro)
1933- Alaviyeh Khanum (Madame `Alaviyeh)
1933- Vagh Vagh Sahab (Mister Bow Wow)
1937- Bouf-e Kour (The Blind Owl)
1942- Sag-e Velgard (The Stray Dog)
1944- Velengari (Tittle-tattle)
1944- Ab-e Zendegi (The Elixir of Life)
1945- Haji Aqa
1947- Tup-e Murvari (The Pearl Cannon)
Parvin dokhtar-e Sassan (Parvin the Daughter of Sassan)
Esfahan nesf-e Jahan (Isfahan: Half the World)
Ru-ye Jadeh-ye Namnak (On the Wet Road), unpublished, written in 1935
Studies, Criticism and Miscellaneous
1923- Rubaiyat-e Hakim Omar-e Khayyam (Khayyam's Quatrains)
1924- Ensan va Heyvan (Man and Animal)
1932- Hekayat-e Ba Natijeh (The Story with a Moral)
1934- Taranehha-ye Khayyam (The Melodies of Khayyam)
1940- Chaykovski (Tchaikovsky)
1940- Dar Piramun-e Loghat-e Fars-e Asadi (About Asadi's Persian Dictionary)
1940- Shiveh-ye Novin dar Tahqiq-e Adabi (A New Method of Literary Research)
1941- Dastan-e Naz (The Story of Naz)
1941- Shivehha-ye Novin Dar Sh'er-e Farsi (New Trends in Persian Poetry)
1944- A Review of the Film "Mulla Nasro'd Din"
1944- A Literary Criticism on the Persian Translation of Gogol's The Government Inspector
1945- Chand Nokteh Dar Bar-ye Vis va Ramin (Some Notes on Vis and Ramin)
1948- Payam-e Kafka (The Message of Kafka)
1957- Favayed-e Giyah'khari (The Advantages of Vegetarianism)
Undated- Al-Be`thato-Islamiya Ellal-Belad'l Afranjiya (An Islamic Mission in the European Lands)